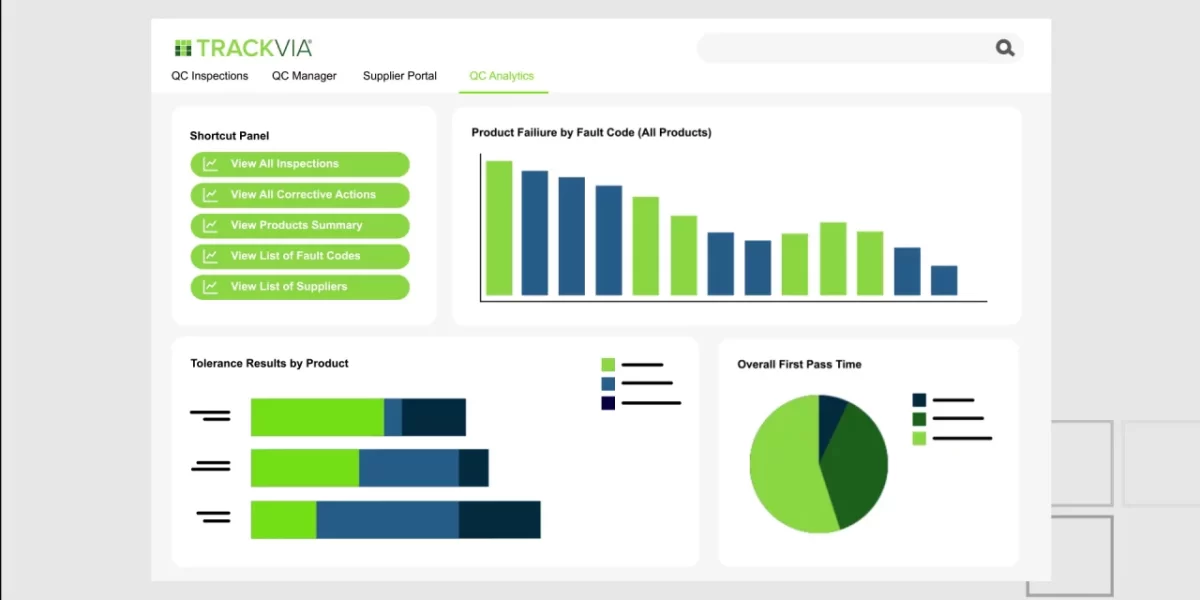 We've all been there – an "off-the-shelf" CRM program has only 90% of what you need. You beg the CRM vendor to add features that would streamline your business, but they never appear. It's too expensive and complicated to switch to another CRM program that will have the same problems, but what about developing your own fully-custom CRM system on TrackVia?
In the past, only businesses that could afford technically skilled engineers could dream of developing custom software in-house. You needed to have programming, systems administration, architecture, and security engineers, meaning that most small businesses could not afford even the basic projects. The release of low-code and no-code platforms is slowly changing this. With just your creativity and a few mouse clicks, you can create a complete application without the hassling of hiring engineers or writing a single line of code.
These low-code/no-code platforms have a significant bearing on how businesses approach process management and CRM/ERP development. Because the application development process is now fast, cheap, and scalable, small and medium enterprises can build custom applications for their employees and customers with minimal investment. Therefore, they can streamline daily operations and improve customer experiences. Low code and no-code applications allow businesses to grow at the touch of a button.
What is TrackVia?
TrackVia is a low-code app development and workflow management platform that allows mobile and web workflow development and deployment. The platform features a drag-and-drop system that enables non-technical businesses to build forms, tables, reports, and dashboards for their daily operations.
To help enterprises streamline their vital processes, TrackVia provides many customization options. The platform is a low-code alternative to sophisticated enterprise applications and legacy databases. It removes the need for spreadsheets without a need for extensive programming knowledge.
Companies use TrackVia to build anything from a simple CRM to complex ERP and BI systems. The system is web-based and requires no costly servers or in-house IT teams to get started. TrackVia can easily support on-premise workers as well as remote workers. As long as you have an internet connection, your employees can safely access business data from anywhere in the world.
Organizations can rapidly and efficiently track, automate, and manage critical business processes and operational workflows. Businesses can create customized workflows for nearly any operational process. Hence, employees can collect data accurately, perform real-time analysis, and take immediate and appropriate actions using automated tasks, alerts, and emails.
Why Use TrackVia?
Many low-code platforms can be used to develop mobile and web applications. So, what makes TrackVia unique? Why should you use it over other platforms like Zoho Creator?
TrackVia Is Faster
Compared to most low-code platforms, building on TrackVia is faster. This is enabled by the platform's intuitive drag and drop features. This helps business owners to streamline and digitize their critical operational workflows rapidly. Hence, businesses can more efficiently manage their sales, assets, projects, and customer relations.
TrackVia is also one of the only no-code/low-code platforms that seamlessly employs artificial intelligence to convert your existing paper forms into the digital world. It's called FasTrack, and it makes a move from paper to digital more effortless than ever. From your Android or Apple phone, you can take a picture of any form and have it instantly transformed into a digital version that is immediately ready for your employees to use.
TrackVia is Versatile And Easily Integrates
TrackVia is great for small enterprises with its intuitive interface. It is also suitable for larger corporations needing enterprise features like SAML 2.0 SSO, BYOD SMTP, in-app microservices (AWS Lambda), and a comprehensive REST API with mainstream SDKs.
TrackVia doesn't have to replace all of your unique systems instantly. Companies can use TrackVia as glue to help coordinate data transfer and ensure data sync integrity between other business tools. TrackVia features an API to connect to your existing CRM, BPM, ERP, and accounting systems.
The platform features other multiple integrations to many popular applications like Office 365, Google Workspace, Zapier, Tableau, Basecamp, Xero, and additional invoicing, payment, notification, campaign, accounting, document management, project and task management, reporting applications, and data collection tools. Hence, businesses can set up data-driven workflows and alerts, add business logic, and automate their various operations.
TrackVia is Reliable and Secure
TrackVia places high importance on its platform's integrity, reliability, and security. It combines certifications, technology, procedures, policies updates, and customer-centric testing to uphold security.
The system operates geographically disparate data centers through Amazon Web Services. It is compliant with various certifications, including HIPAA, SOC 2, PCI DSS, GLBA, and GDPR. It supports IP whitelisting, session timeouts, and password policies.
How Do I Get Started with TrackVia?
Hartmann Industries is a TrackVia-certified gold partner. Getting started is easy, especially with our exclusive 30-day free trial. We offer a 30-day free trial for businesses of any size – no credit card is required, and there's no commitment. We include complimentary 24/7 US-based support with the help of TrackVia-certified engineers to help the new businesses to achieve the most during this trial.
If the trial exceeds your expectations, you can purchase TrackVia at any time and keep the apps you built. As a bonus, you will continue to have access to our 24/7/365 support for all of your TrackVia users.
However, you aren't obliged to make a purchase, meaning if the platform doesn't meet your needs or requirements, you can choose to let your trial expire gracefully. There are no pushy sales teams, only access to a team dedicated to your business' growth and success.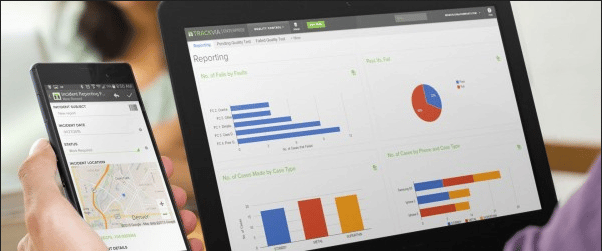 TrackVia Tips & Tricks
Explore The Trial Apps
The concept of a clean slate can pose a challenge if you don't have an idea or exactly know what you need.
Once you have your trial created, sign in to TrackVia on any web browser, from anywhere in the world.
In the free trial, we recommend you click through various example dashboards loaded to have a gist of what the employees will use and see in their future daily operations. The example apps which come included in your trial account are 100% customizable or can be deleted if you want.
After exploring the trial data, try making minor edits on forms, views, and forms to feel the customizability of the platform. With its drag-and-drop app builder, it's effortless to make changes to existing apps.
Make The Most Of Our 24/7 Support
As we stated above, we also offer 24/7 support. If you find yourself stuck with a problem you cannot solve or are unsure if TrackVia is a good fit, call our customer support, and we'll gladly help. Our average call waiting time is less than one minute, and we have TrackVia-certified engineers on staff around the clock.
Our team can also answer any type of questions during the trial period. Are you wondering whether TrackVia is right for your business? Give us a call, and we will take you through the reasons why your TrackVia is or isn't suitable for your business.
Get The Most From TrackVia Online Communities
To learn about all the features TrackVia, you can sign up for some instructor-led lessons at TrackVia University. TrackVia's knowledge base also has excellent text and video resources for personal/self-learning.
Hartmann Industries' ERP implementation and support services include 1-on-1 user training specific to your custom apps and processes. We offer on-site training throughout North America, Europe, and Asia for large enterprises.
Don't Be Overwhelmed By The Flexibility
It is easy to get caught up in all the cool and unique features of TrackVia. Your 30-day free trial has every single feature unlocked. However, it's important not to get overwhelmed by the flexibility during your testing. Some features will most likely not be used or are intended for larger companies. Focus first on realizing the potential that TrackVia has to grow your business in the digital age.
Conclusion
Today, you can build robust and scalable applications without writing a single line of code. Low-code applications like TrackVia have made the process of application and workflow development easier and faster. The applications can be integrated with other services out of the box, making them secure and robust. If you are in the market for a new CRM or ERP system, why not leverage Hartmann Industries' 30-day TrackVia trial?
Hartmann Industries is TrackVia-certified Gold Partner and can help you with any TrackVia project regardless of the size.
Claim Your 30-Day Free TrackVia Trial