TrackVia is a great low-code tool for small businesses and large enterprises alike, but sometimes your company needs to improve its bottom line. Fortunately, there are several ways to reduce your TrackVia bill without breaking your workflows.
Take advantage of annual discounts
As we mentioned in our TrackVia pricing article, TrackVia's billing model is based on the number of users and the number of features a company has in its account. For most new customers, TrackVia contracts start at a 1-year commitment with the option to pay monthly or prepay annually. Although it may seem like a lot of money upfront, prepaying your TrackVia bill every year can result in some hefty savings.
Remove unused features
TrackVia offers several features that may not be used by your company. For example, you may have SAML SSO or Custom SMTP enabled on your account that isn't being used.
However, be careful about removing features. Removing features will lower your bill, but it could also lead to lost workflows or a misconfigured TrackVia account. It's best to remove features only when you have a process in place to replace them, and to consult with your TrackVia implementor or trusted IT professional before making any changes to your account. Hartmann Industries offers a free TrackVia consultation which includes a complete feature audit and budget recommendations.
Deactivate old accounts
Unused and legacy user accounts can be propping up your user count. When offboarding an employee or contract, ensure that you are "deactivating" their TrackVia user completely. Deactivated users do not count towards your total billable user count. To view a list of all users in your account and deactivate unused accounts, follow these steps:
Sign in to your TrackVia account
Click on the user icon in the top right of your screen
Click on "Manage Users"
You can click into a user in the "User ID" column to "Deactive this User"
You can also print the "Manage Users" table by clicking on the hamburger menu (three horizontal lines) and clicking "Print View"
Migrate away from Workato
If you're currently using Workato for low-code automation, it may be time to consider moving back to hand-crafted integrations. Hartmann Industries can replicate your existing Workato recipes and host them for as low as $50/month, which is substantially less than Workato licensing fees.
Consider an unlimited implementation service
TrackVia can be a great tool for small and medium-sized businesses. However, it requires a certain level of pre-planning and technical experience to get going. If your organization is looking to make TrackVia implementation easier, consider Hartmann Industries' Unlimited TrackVia Implementation service starting at $30/month.
Our Unlimited Implementation Add-On is backed by TrackVia-certified engineers, business process managers, and vCTOs. Organizations working with Hartmann Industries for their TrackVia needs also receive 24/7/365 TrackVia support in English and Spanish.
If you decide our TrackVia implementation services aren't the right fit for your needs, you can always bring TrackVia implementation and support back in-house. We do not lock you into lengthy or complex contracts – cancel anytime without penalty.
Hartmann Industries understands the needs of small and medium businesses, which is why our TrackVia services are so affordable. We have a team of TrackVia-certified experts who can help you for years to come as your business grows.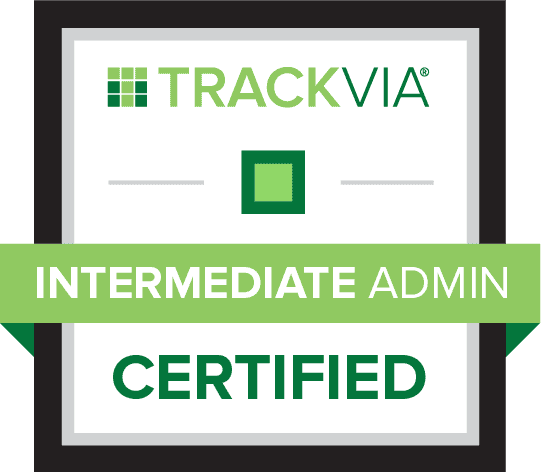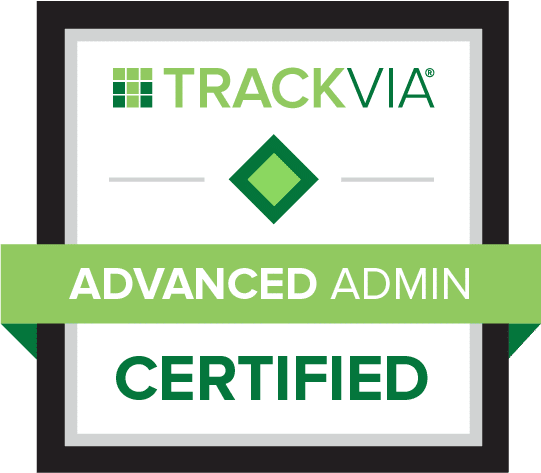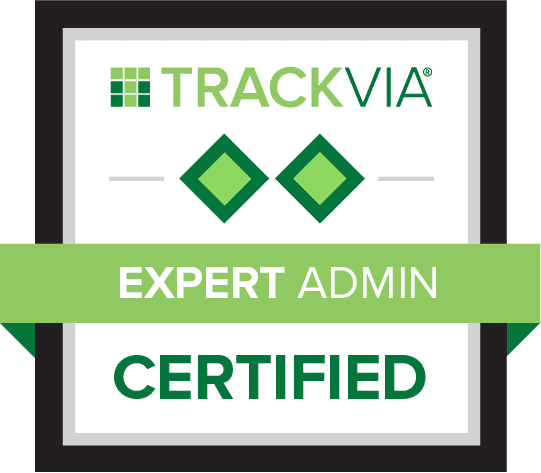 Bottom line
TrackVia's base pricing is certainly affordable, but who doesn't love to save a buck? Reducing your TrackVia bill, or shifting implementation from CAPEX to OPEX, can free up cash flow that you can use to grow your business. Hartmann Industries can help you reduce your TrackVia implementation costs by up to 80%, and our implementation services are backed by a 100% satisfaction guarantee.
TrackVia pricing is very reasonable, but it's not the only factor to consider. If you're currently managing your own TrackVia implementation, or if you're considering doing it in-house, make sure you take a close look at the total cost of ownership (TCO).
If you have any questions about our TrackVia services, please don't hesitate to get in touch.