Every day, you are running a million different parts of your business. There are countless situations where you find yourself doing the same thing over and over again, like submitting paperwork, handling customer issues, reconnecting with a client, and evaluating your marketing campaign's progress.
With so much on your plate, it's only natural that productivity challenges, poor time management, project delays, and inadequate work programs pop up from time to time. These are only a few examples of poor work processes that TrackVia is perfect to help with.
But as a busy business owner, you may not want to learn how to implement the technical of TrackVia, train your employees on how to use it, and support their day-to-day issues. This is where working with a TrackVia partner can shine. There are several tiers of TrackVia partners, with TrackVia TVCIP being the highest.
What Is a TrackVia Certified Implementation Professional (TVCIP)?
The TVCIP program is designed to give TrackVia customers the best possible experience with TrackVia and to ensure that you get the most value out of their investment. TVCIP stands for TrackVia Certified Implementation Professional, which is a partner that has extensive real-world knowledge of the TrackVia platform. TVCIP is granted at an individual level and "TVCIP-certified" partners must have at least one TVCIP personnel on staff.
A TVCIP will help you get the most out of your TrackVia investment by:
Designing a custom solution that meets your specific needs
Building your solution on the TrackVia platform
Training your staff on how to use the solution
Providing on-going support to ensure long-term success
What Are the Requirements of a TrackVia TVCIP Partner?
The TVCIP program has a set of conditions that must be met to receive certification. TVCIPs must meet stringent requirements for training, certification, and historical quality of service.
In summary, the qualifications for TVCIP are:
Successful completion of TrackVia University's suite of training, including Expert certification. This is the highest tier of training and requires a live demonstration of a mock application to the TrackVia team.
Verified completion of PMI's Citizen Development course, to encourage TVCIPs to follow best CD practices in fast-growing enterprises.
Formal application to TrackVia for TVCIP status, which includes a thorough review of the applicants' previous TrackVia projects and the shadowing of the development of a current project by TrackVia engineers.
What are the Benefits of Working with a TrackVia TVCIP Partner?
There are various advantages to working with a TVCIP partner, as it is a guarantee that the partner is equal in skill to TrackVia's professional services. Some TVCIPs choose to utilize TrackVia's own checklists and guides for implementation so that the entire partner engagement is highly familiar to long-standing TrackVia customers.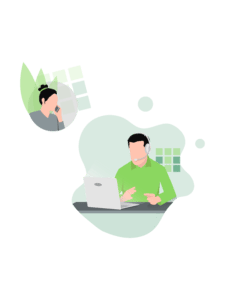 TrackVia partners have direct access to TrackVia's internal support and engineering teams for prioritized support and escalation, with TVCIPs receiving the highest level of support.
TVCIPs are also very familiar with TrackVia licensing and billing and can assist in optimizing your TrackVia bill. Are you paying for a TrackVia feature that you may not be actually using, or overpaying for user licenses? A TVCIP can help you determine your true platform utilization and adjust your agreements as necessary.
Finally, TVCIP partners are also given early access to new TrackVia features and changes for ongoing training and support. This guarantees that the partner is always up to date on new TrackVia features and new ways to improve your app's workflow.
Conclusion
When it comes to doing business, having a TrackVia Certified Implementation Professional by your side is very beneficial. Visit our TrackVia partner locator to find a TrackVia partner near you.
Claim Your 30-Day Free TrackVia Trial