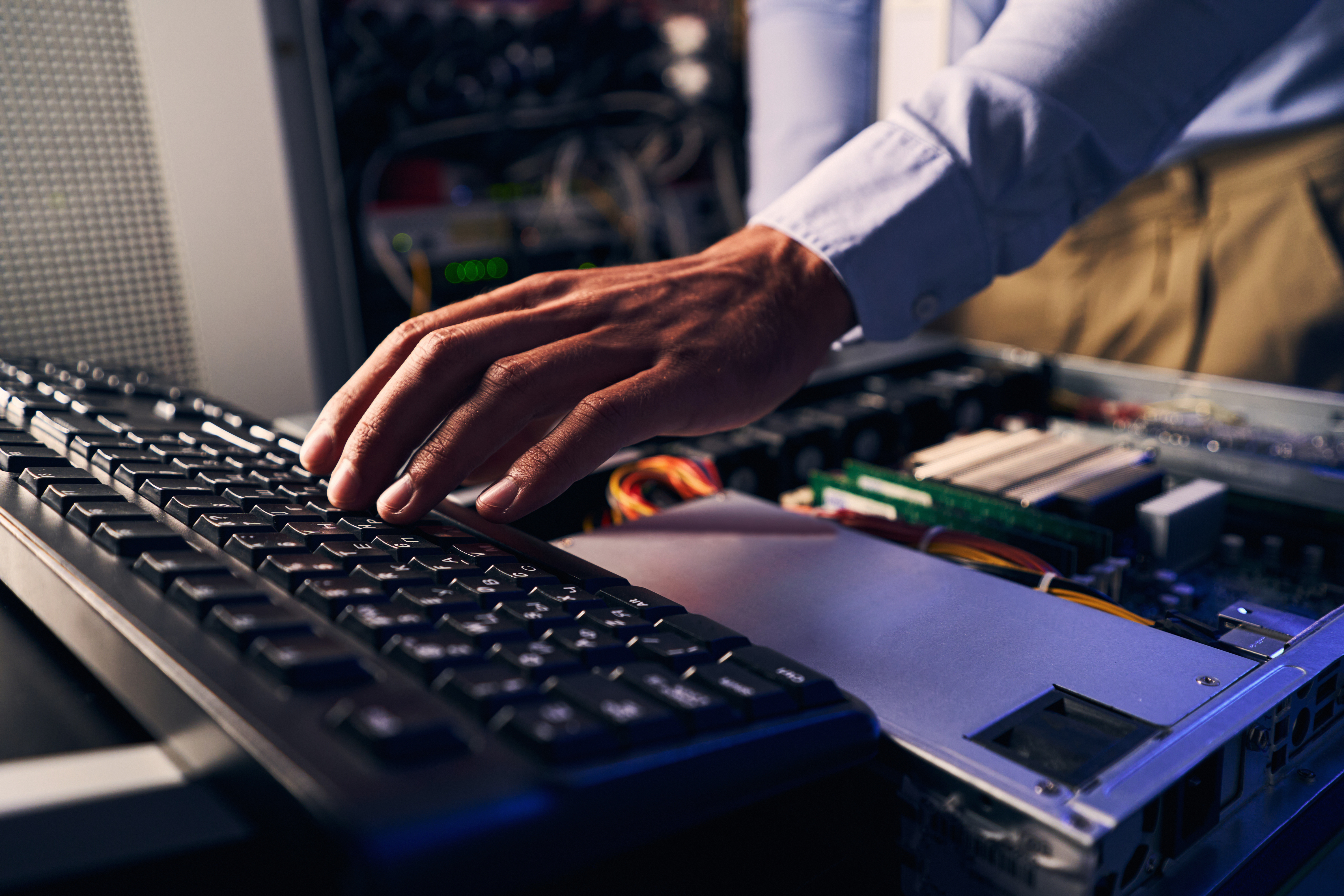 So, your company is doing well and expanding. You've been continuously increasing your workforce, and a large portion of that expansion has become regular network users. There comes a moment in every expanding business when outsourcing IT is the most obvious option, whether you are currently wearing many jobs to address IT-related issues when you have the time, utilizing a friend of your kid, or receiving support from a person you know at church who moonlights in IT.
Many companies lack in-house expertise in information technology; outsourcing IT services is one solution. For their IT needs, companies of all sizes now turn primarily to managed service providers. Most businesses can't afford to recruit this level of expertise in-house, but these professionals make up for it by providing sophisticated support, security, and proactive maintenance. This article will discuss ten indicators that it's time to bring in a managed IT services company.
1. Your staff has IT issues that your team can't fix
If your employees are having issues that your IT department can't seem to address, or if you keep running into the same issues, it's possible that the person you've designated as your office's "IT man" lacks the expertise to resolve the issue. If you choose a managed service provider, you can rely on prompt assistance from a team with extensive IT experience. There are a variety of support options accessible to you, from a remote help desk to on-site assistance.
2. Your IT costs are sky high
If you're paying for IT help on a per-incident or break-fix basis, you might be overpaying. It is defined as a method of handling information technology that is neither proactive nor preventive. Break-fix or a total IT infrastructure overhaul is far more expensive than routine maintenance.
Fixed monthly expenditures are preferable to expensive, unpredictable crises, which is why many businesses are turning to managed service providers to handle their IT needs.
3. You have never-ending issues with stability and performance
It could be time to outsource your IT services if you often have performance issues, server outages, or network problems. Sometimes extremely specific technical skills is needed to keep a company's network and servers running smoothly. If the same problems keep cropping up, you might need more technical support than you can provide right now.
4. Important security updates? What are those?!
Does your IT department notify you about security patches? There might be major repercussions if they aren't keeping your IT secure by upgrading it to keep up with the demands of your expanding organization. You should be concerned if you haven't received security updates from your IT team in a while; this might indicate that your IT person hasn't been keeping your security up to date, and that you should hire an MSP.
5. You need help with migrating data from one system to another
It's natural to feel anxious about making the switch from one computer system to another. Migrating may cause major disruptions, data loss, and security holes if not handled properly. As unfortunate as the hazards may be, they are outweighed by the advantages of migration. Generally speaking, upgrading to new technology allows for higher scalability, productivity, and security at a reduced cost.
Your relocation may be handled expertly and efficiently by a professionally managed services provider. They'll look at your present setup and collaborate with you to find the finest migration plan possible.
6. Your business may be a victim of cyber attacks
Malware, viruses, and other forms of online attack can cost your company thousands of dollars, if not more. Even if your company has only a few hundred users, hackers and viruses won't care. The services of a managed service provider should be considered if you have concerns about your ability to provide adequate protection for all of your data. Email, data, devices, backups, human mistakes, and many more factors all pose potential security risks for businesses.
7. You don't have additional IT support if your IT guy is absent
When members of a company's IT department need to take time off for vacation or sickness, or if one of them quits unexpectedly, the results can be disastrous for a business with a tiny IT department.
When you choose a managed service provider, you can be certain that your IT infrastructure will be supported even if an employee takes an unscheduled day off or is otherwise incapacitated.
8. You need help with user support
When you think of a managed service provider, the first thing that comes to mind is help desk support. The need for user assistance cannot be understated, even though managed service providers give much more. It is totally up to you to decide how much help you need. Service providers are increasingly being used to relieve the burden on in-house IT departments, allowing them to focus on strategic initiatives. Employee satisfaction, output, and reaction time improve when a dedicated help desk is available.
Hire a managed service provider, and you may get round-the-clock support that you would not have had before.
9. Department heads find their own programs to use
Is it common practice for department heads to bypass IT to get the necessary software? This might mean that your IT staff either lacks expertise in certain areas or is too busy to offer assistance.
Helping your whole company choose the best applications, systems, and software to enhance operations and maintain consistent performance is one of the many services an MSP can provide.
10. For the sake of peace of mind
No price can be put on peace. The value of outsourcing IT services becomes apparent when sleepless nights are caused by unsolved security concerns.
Managed service providers allow you to finally unwind since they take care of the nuts and bolts, such as regular backup and recovery capabilities and repelling hacker attempts.
Conclusion
Using a managed service provider has several positive outcomes for a company. With a specialized IT staff, you can be certain that your organization is safe from cybercriminals and will experience faster problem resolution. Businesses may save resources and be safer when they choose managed service providers. Employing an MSP can help you manage the IT requirements for your company; therefore, it is undoubtedly worthwhile.