Product Description
Fulfillment-by-Amazon (FBA) requires that product photos have a white background. This is to ensure that all features of the product are clearly visible and that the product is properly portrayed.
Our graphics team can quickly generate FBA-compliant and eCommerce-optimized images of your product. Prior to placing your order, you'll want to make sure that you have a high–quality photo that shows your product in its best light, and on as close to a white background as possible. We recommend using a professional-style digital camera to take your product photos. Our team will assess your photo to ensure it meets all other FBA requirements, prior to removing its background.
Our average turnaround for background removal is one business day. Note that this listing is only for a single image. If you require background removal on multiple images, please order additional quantities of this SKU.
Your final optimized image will be delivered digitally in both PNG and PSD (Photoshop) format. As an added benefit of Hartmann Industries' background removal service, we can export your final image in any other sizes or background-color variations for your own eCommerce website or digital marketing purposes.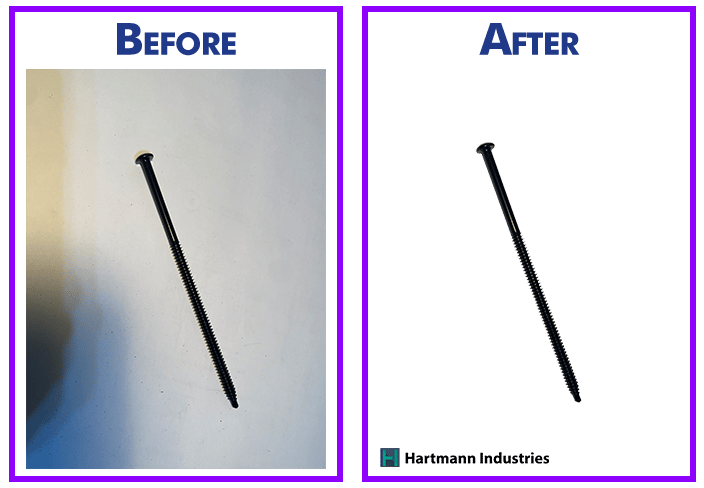 Hartmann Industries' graphic design team has worked with both small businesses and large enterprises alike. We are able to support your unique graphic needs beyond background removal, including original logo design, business cards, packaging & labels, website design, email signatures, and more. If you're looking for a comprehensive solution, Hartmann Industries' E-Commerce Solutions provides full-stack marketing services, shipping & logistics support, and business automation services.
Removing more than 20 backgrounds? Contact our sales team for a volume quote.